Junk alarms ring. Why did Junk Joules chortle when I announced we are ready to talk with the Main Grid. What's the flaw? Hmm. Time for an audit of our new system. Our home now generates many of our needs from local energy sources. Our insulation technology enables us to control thermal transfer with ease. Refined ventilation ensures we enjoy quality air.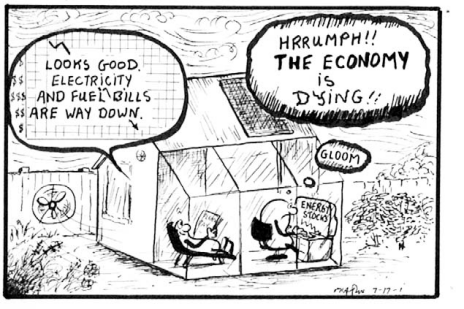 JOURNEY index View panel of the Generator Home Journey on to 2
Chapter Seven - The House of Life -Home of Bonus Joules.
Bonus Joules and the Knowledge Economy: All images on this site are copyright.