Junk Joules revels in the almost vacuous environment of the Minister for the Environment. Woh. Greenwash Alert! The Minister of Energy did inform me that Government agencies teach energy. I do a search. Fascinating. What names. What a choice! Origin Energy. Meridian Energy. Contact Energy (Now privatised). Mighty River Power. Trust Power. Genesis Energy.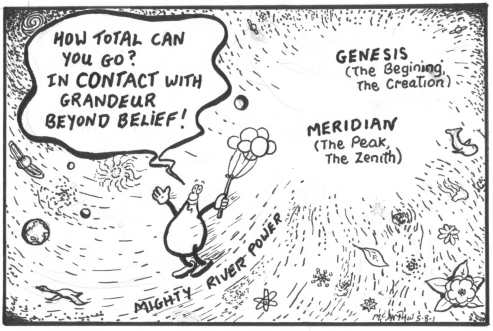 JOURNEY index View panel of Burning Miracle and THE BLOG Journey on to 2
Chapter Five - Land of the Other-Burning Miracles.
Bonus Joules and the Knowledge Economy: All images on this site are copyright and you are free to use them with care.