Some climatologists believe Earth is experiencing a build up of thermal energy because of human activities. Well, it is little wonder with this warm layer up here is blocking the warm air below from moving up. I figure I can fix that. Time for another media moment….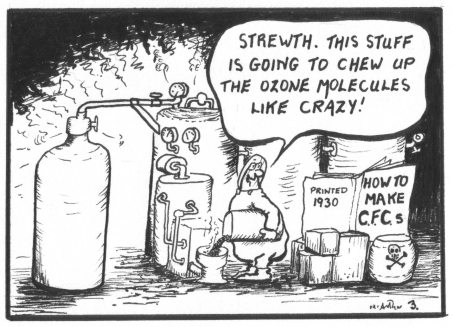 JOURNEY Index Look back to 2 Journey on to 4
Chapter Three - A Holey Pilgrimage-Zone of the Ozone.
Bonus Joules and the Knowledge Economy: All images on this site are copyright.