1 These fine ideas, Precious Joules and Negawatts, are my parents and I was born of them in 2001.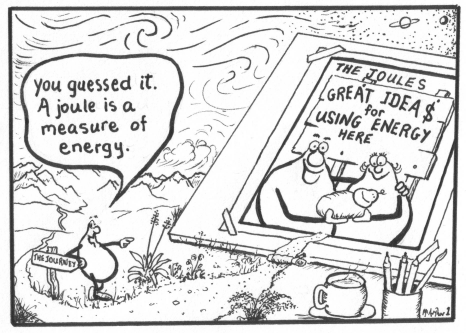 JOURNEY Index To view Blog and cartoon panel Journey on to 2

Chapter one -Formative Experiences - Meet my Parents.
Bonus Joules and the Knowledge Economy: All images on this site are copyright.