Consume more, construct more, build more, burn more of the same is the resounding cry. I search Parliament's debating chamber for sources of reason, for a greater vision of energy. Am I invisible to everyone? One small group, derided and dismissed by others as "greenies" talks much of sustainable economies. Maybe they will know me?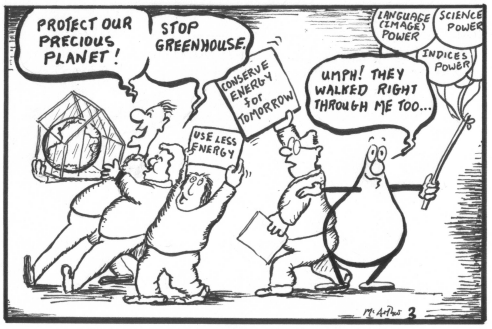 JOURNEY index Look back to 2 Journey on to 4
Chapter Four-Energy Rules -The Minister of Energy is Revealed
Bonus Joules and the Knowledge Economy: All images on this site are copyright.