As soon as I step into the warmth of the sun I know my decision to remove myself off the life-support system for THE ECONOMY feels right. It sustains so little and so much is sustained despite it. Still the decision is difficult. Many people know no alternative to THE ECONOMY. Their panic is palpable.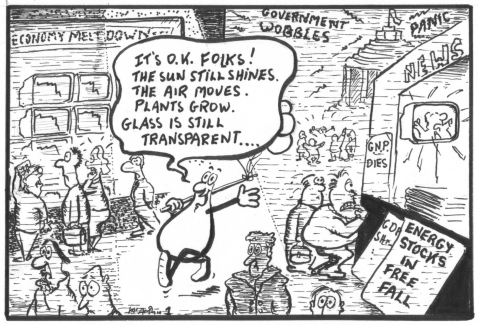 JOURNEY index View panel of Minister of Energy Revealed and THE BLOG Journey on to 2
Chapter Four-Energy Rules -The Minister of Energy is Revealed
Bonus Joules and the Knowledge Economy: All images on this site are copyright.