What a coincidence. I visit my neighbour to find she is watching a BBC programme on the universe fronted by that 'typical kiwi bloke', New Zealand actor, Sam Neil. Sam is explaining 'black holes'. Dramatic music gives weighty underscore to the great gravitus with which he expounds.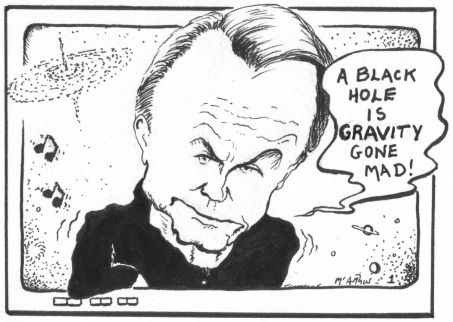 JOURNEY Index View Panel of Insane Universe and Blog Journey on to 2

Chapter Three - A Holey Pilgrimage-An Insane Universe?
Bonus Joules and the Knowledge Economy: All images on this site are copyright.